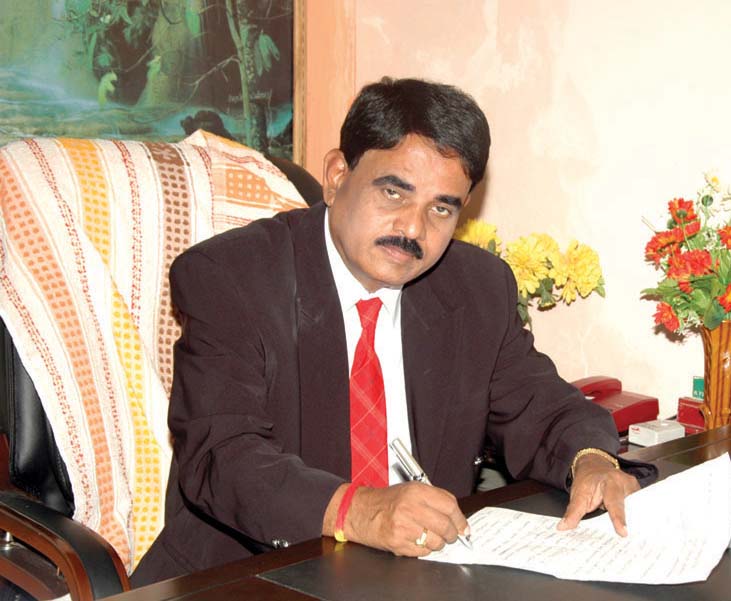 Dr. Palle Raghunatha Reddy, a doyen in the field of education and political field, the only academician with a noble spirit to work for the cause of the society, hails from the village Palle Vandla Palli Born and brought up in a middle class family, he exemplified as a successful entrepreneur, politician and as an academician. His contributions for every field as an MLA from "Puttaparthi" in Anantapuramu district are worth mentioning appointing him as Minister for IT, I & PR, NRI empowerment & Relations, Telugu Language & Culture, Minority Welfare & Empowerment, AP will prove his popularity in political field. He is the only politician with a moral spirit to serve the society and is the recipient of 9 national awards.
He was an eminent chemistry lecturer in the most famous college in Anantapuramu, which inspired him to enhance the quality of education among the rural youth.
So he started educational institutions in 1992 through "Balaji Educational Society" in varied courses such as Junior college, Degree College and P.G courses like M.B.A and M.C.A to enhance vocationailisation of education he started with professional courses such as pharmacy, T.T.C, B.Ed., and Engineering.
In a short span of two years the Balaji Educational Society has put up good strength and influence providing ample employment opportunities to the educated youth of Anantapuramu district.
Correspondent Message
---
Dear Friends,
Greetings from Sri Krishnadevaraya College of Agricultural Sciences, Anantapuramu!!!!!
SKCAS strongly believes that education is not just a mere act of teaching-learning, but aims and puts relentless efforts in training, guiding, motivating and leading young men and women in the ever expanding horizon of insatiable thirst for knowledge .
Here is the place where we mould students into industry ready engineers by providing leadership development, mentoring in technical education and empowering our young women to be the architects of change in the world of technology. We also strive to inculcate human values, ethics and respect for tradition along with lot of emphasis on decency, dignity and life skills to meet the challenges of the world.
Wish you all the very best
Dr. Palle Raghunatha Reddy
Founder, Correspondent & Secretary