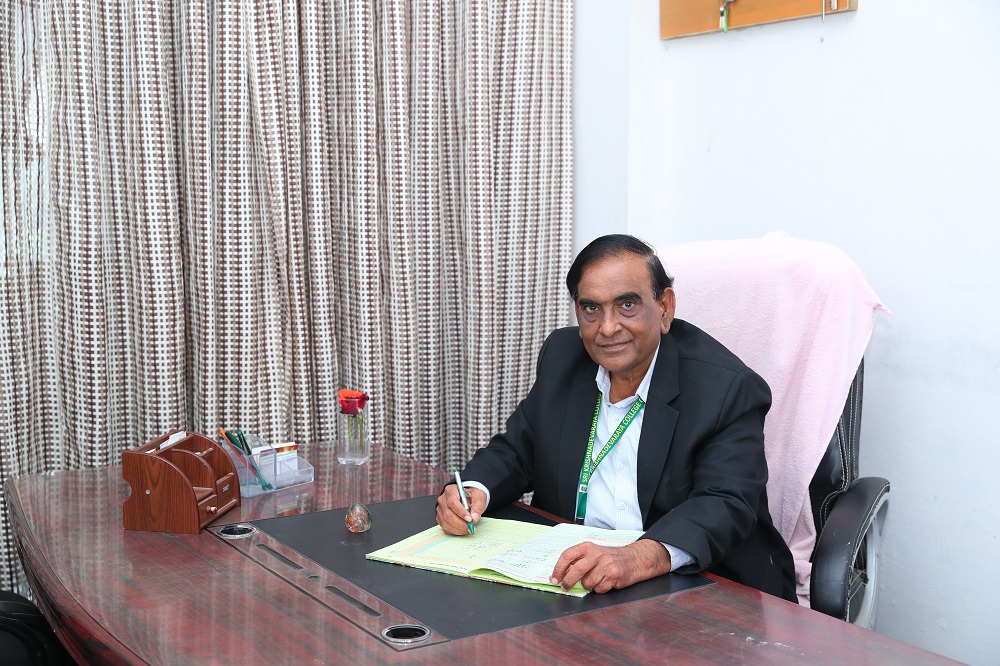 Dr. GOGINENI VEERENDRANATH has did his B.Sc. (Ag.) from Agril. College, Bapatla, Guntur (Dt.), AP and M.Sc. (Ag.) from S.V.Agril. College, Tirupathi, Chittoor (Dt.), AP. He completed his Doctoral programme i.e., 3. Ph.D. from EEI, Rajendranagar, Hyderabad. Telangana.
He has a very long 31 years of association with ANGR Agril University and total service of 39 years as academecian and in various levels.
Associate Dean's Message
---
Dear Student,
Greetings from Sri Krishnadevaraya College of Agricultural Sciences!
It is my pleasure to welcome you to Sri Krishnadevaraya College of Agricultural Sciences, Anantapuramu, established in the year 2016. Career in agriculture is one of the largest industries and a good source of employment across the country. Agriculture also plays a vital role in Indian economy. At present students from all over the country are selecting the agriculture field for their career prospective. Knowing the importance of agricultural education in rural areas the government has rightly sanctioned the college at Anantapuramu as the ideal location to start agricultural college. The total area of the college is 110 acres. Which includes wet land, dry land, agroforestry, botanical garden, herbal garden, fruit orchard and garden land. This land could be fully used for the practical pupose of the students to gain first hand knowledge of various agricultural and horticultural operations through hands on experience mode. The total strength of the students over the four years course is 288. The college has well equipped class rooms, laboratories, library, Sports facilities, auditorium, gymnasium and Separate hostels for girls and boys. The college is implementing the course curriculum as per the recommendations of the fifth Dean's Committee of ICAR, with total credits of 185 which is comman for all the UG degree programmes across the country. Further, the extra curricular activities NSS, Physical education, Yoga Practices, education tour have been included as a part of syllabus. A new programme on student READY (Rural Entrepreneurship Awarness Development Yojana) has been implemented effectively as per ICAR guidelines to provide rural entrepreneurship awareness and practical experience in real life situation. Five ELP units are being established for imparting the hands on training and skill development to students. I wish all the students a grand success and bright future intheir career.
" Everything else can wait, but not Agriculture" - Jawaharlal Nehru
Dr. GOGINENI VEERENDRANATH
Associate Dean